A Hybrid Cloud Storage Solution
XenData Cloud File Gateway software manages a single highly scalable file system across two storage tiers: on-premises RAID and Microsoft Azure blob storage.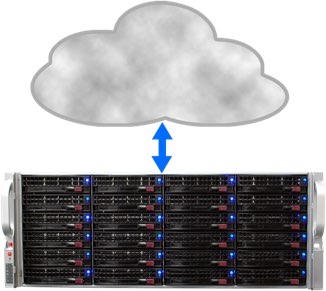 The Cloud File Gateway software can be installed on a Windows Server 2012 R2 server or Windows 10 computer with a local NTFS disk volume that becomes the on-premise storage. It is also the software that powers the CX series of cloud appliances and servers.