Software for Hybrid Cloud Storage
The Cloud File Gateway software can be installed on a local Windows computer with a direct attached NTFS disk volume that becomes the on-premise storage. It manages a massively scalable file system that is tiered across the local disk and Azure blob storage.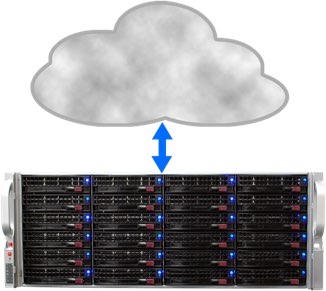 The gateway software may be downloaded and installed on an existing Windows platform. It is also available pre-configured on optimized servers and appliances that include the on-premise RAID.